Private CDL Schools and Community College truck driver training programs are plentiful in the U.S.
These private CDL training schools are typically slower paced and longer than the paid CDL training options available with the big trucking companies.
Their goal is to provide more 1:1 attention and training to the trainee.
With so many to choose from and such a wide range of costs for the programs, it becomes difficult for someone looking to become a truck driver, to know which of the schools will give them the best training experience.
We've gathered together recommendations from recent graduates from both private CDL schools and Community Colleges with focused CDL training programs.
We can't guarantee these are the best CDL truck driving schools.
But it may help you narrow your list of schools when investing your hard earned money, in a truck driver training school.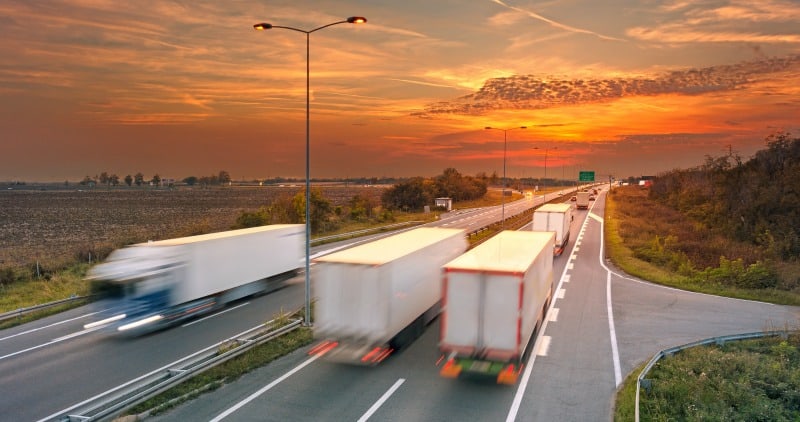 CDL Schools – As Recommended By Current Graduates
Find a CDL school near you.
Maine
NMCC – Located in Presque Isle, ME. Instructors known to be competent and thorough. Training goes beyond the basics, to prepare the new truck driver for the road.
Maryland
YRC Freight – CDL Training Academy – No charge training, 4 week program. We like the fact that this program is longer than most others. That can only be a good thing.
Michigan
Midwest Truck Driving School – A small school located in Escanaba. A fully accredited private school, with experienced trainers (yes, more than 3 months CDL experience!) Reports from graduates the program goes the 'extra mile' for the student.
Minnesota
Lake Superior College – Located in Duluth. 11 week program. Preparation for the CLP is completed by the student online.
New Hampshire
Commercial Driving School, LLC – Reports from gratduates indicate this training facility is quite thorough with their training.
New York
National Tractor Trailer School (N.T.T.S.) – Locations in Buffalo, NY, Liverpool, NY. Partnership program for placement with some trucking companies. Few options for program length. Good reputation for preparing students for being on the road solo.
North Carolina
Caldwell Community College + Tech School – Hudson, NC and Boone, NC. (+ other locations.) $1877 for tuition + fees, plus the usual costs for DOT physical, Drug Screen, permit, license, endorsements etc. (count on another $300 approx.). There's an enclosed lot for training students. Local trucking companies like to hire the grads from this school. No guaranteed job upon completion but a high % hire rate before completion.
North Dakota
Commercial Education and Safety – Located in West Fargo, ND. Instructors knowledgeable and patient. Uses manual trucks, so no restrictions on CDL. They include chaining, proper way to drop and trailer and much more than the pre-trip, driving and backing.
Ohio
Butler Tech – Comes highly recommended by several drivers we've spoken with. $5500 for tuition, books and fees.
Oklahoma
Central Tech – Drumright, OK. An 'all-in' price of $4800. Includes CLP, training + CDL costs, housing, D.O.T. physical, drug test, miscellaneous supplies, books/manuals and tuition fees.
Tulsa Technology Center – Good instructors with practical experience and give practical, useful advice. Fleet of well maintained trucks. Course is long: 5 months. Some students say they had secured a job before finishing their training. Good learning environment.
Tennessee
Miller-Motte Technical College – Located in Chattanooga, TN. (Also locations in Augusta, GA, Fayetteville, Jacksonville, Raleigh, NC, Conway, SC.) Highly qualified trainers. Strict but well organized program. Train on 10 speed transmission trucks. Includes training on mountain driving.
Wisconsin
Fox Valley Technical College, Appleton, WI – $2400 US, 8 week course
Chippewa Valley Technical College – Eau Claire, WI, approximately 16 week program, $2590
Waukesha County Technical College – Peuwakee, WI. Course options for 10, 16 and 19 week programs. Plenty of options for financial aid for truck driver training. Lots of attention from instructors and plenty of behind-the-wheel hours.